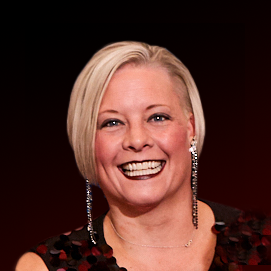 Tracey Dean SHE/HER, Tracey Dean Financial
Tracey.Dean@UtahLGBTQChamber.org
Tracey S. Dean (SHE|HER) is a door opener, community engager, and passionate golfer.  She is an insurance and financial advisor by trade but spends significant time championing rights for diversity and inclusion within the LGBTQ+ and other underserved communities in Utah. She is the chairwoman of the board of directors for the Utah LGBTQ+ Chamber of Commerce and a member of the Living Color Utah group of diversity Chambers.
Tracey's journey began after nearly losing her life in a severe car accident. This caused her to take a deep, introspective look at her own path and to make a conscious change to help others. Tracey is proud to be a first-generation college graduate, attaining her bachelor's degree in Business with a concentration in Finance from Westminster College. It is from this college internship and her experience with insurance and money that her passion for financial services began over a decade ago. Currently, she runs a successful firm, Tracey Dean Financial in Salt Lake City, Utah.
Through her 3 years of work with new and established LGBT and Ally businesses with the Chamber, the membership has grown over 100%. In 2017 Tracey received "Ambassador of the Year" award for her time as a director with the Utah Women's Networking Group and is the proud recipient of 2 FABBY awards for "best financial advisor" in 2018 and 2019 from Q Salt Lake Magazine and along with her board of directors, in 2019 for "Best LGBT group" the team received a FABBY award from Q Salt Lake Magazine.
Tracey resides in Millcreek with her partner Sherri and their dachshund Laci. If you cannot find them at home, look at the nearest golf course!