The Utah LGBTQ+ Chamber of Commerce Board of Directors is the main governing body of your Chamber, whose responsibilities include financial authority, long-range planning, and creating a lasting brand and image for the Chamber.   BoardofDirectors@UtahLGBTQChamber.org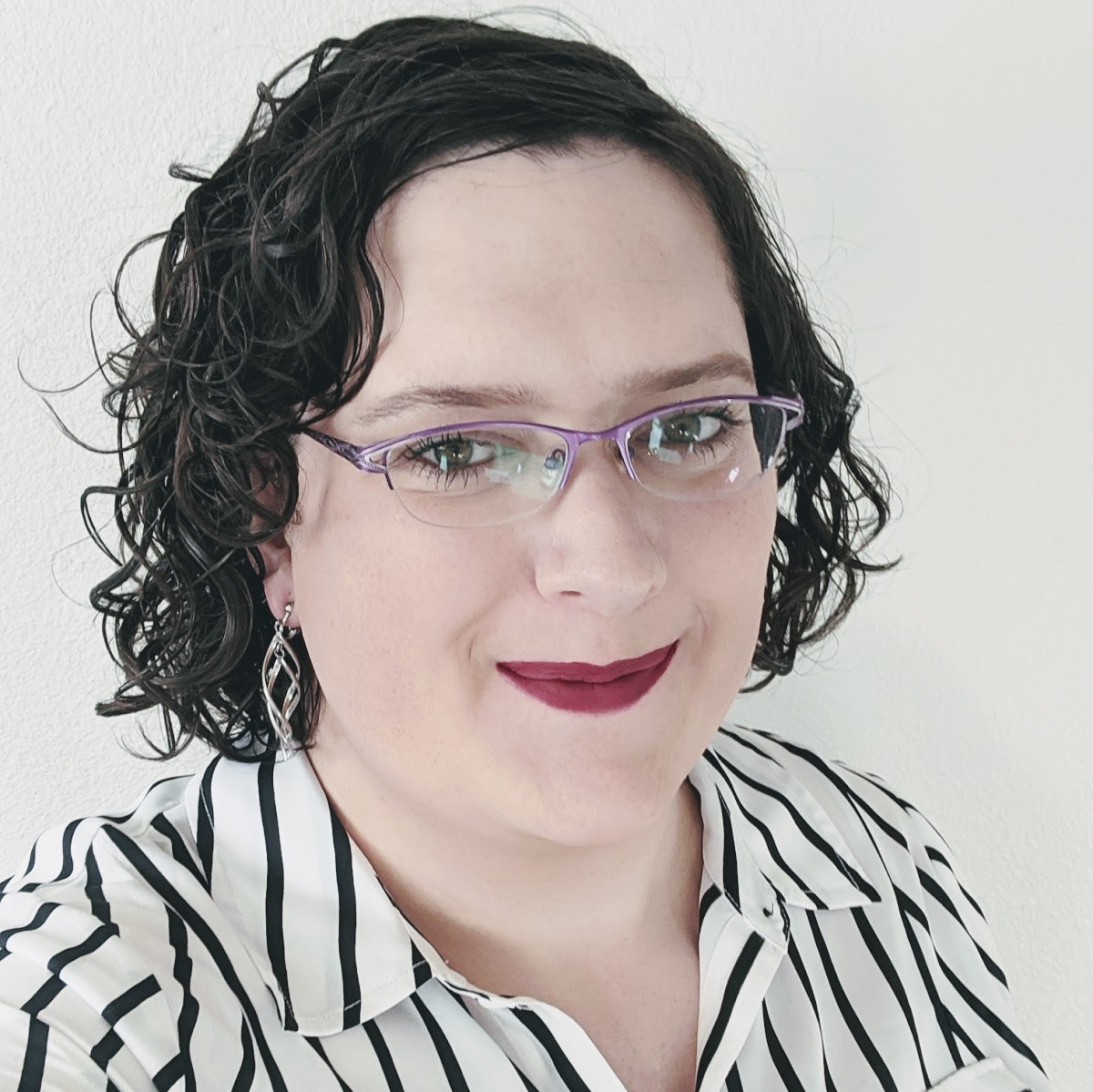 Samantha Taylor, Chairwoman of the Board, she|her
Wharton Law, PLLC
samantha.taylor@UtahLGBTQChamber.org

"Every gay and lesbian person who has been lucky enough to survive the turmoil of growing up is a survivor. Survivors always have an obligation to those who will face the same challenges." - Bob Paris
Ever since escaping from the closet herself, Samantha has dedicated her talents, time, and abilities to breaking down barriers and making the world better for everyone in the LGBTQ+ Community. In her roles at the Chamber, she is dedicated to increasing workplace diversity and creating business opportunities for those who identify as LGBTQ+...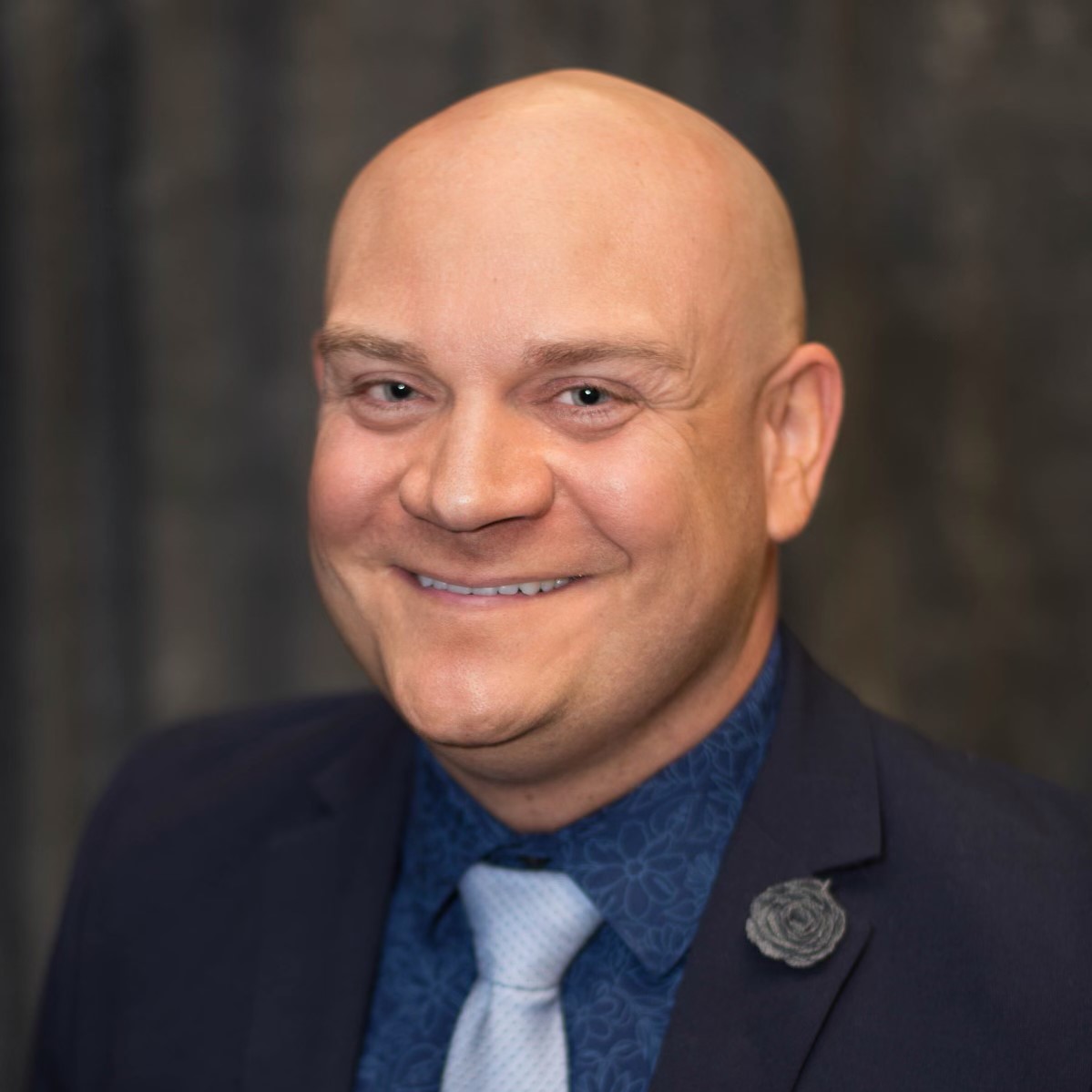 Michael (Mikey) Reynolds, Jr., Board Vice Chair, he|him
Zions Bancorporation, N.A.
michael.reynolds@UtahLGBTQChamber.org
Mikey is a VP in Compliance for Zions Bancorporation, N.A., and has been in banking for over 17 years.  He holds a Master of Business Administration and Bachelor of Science in Business Management from Western Governors University. He is also Co-Chair of the Zions Bank LGBTQIA+ Business Forum for Zions Bank, and specializes in Community Outreach and Events.
As a resident of Utah for his entire life, Mikey is very familiar with the culture and history of the state; volunteering for multiple groups and organizations that assist the LGBTQIA+ community. In his free time, he enjoys cooking, the arts, festivals and live shows, spending time with family and friends, and spoiling Siamese cats. He is also excited to work with others in the community to promote inclusion and diversity, once the pandemic allows. #wearamask
Jonny Jepsen, Board Treasurer, he|him
Sentry West Insurance
jon.jepsen@utahlgbtqchamber.org
Jon Jepsen has been in the insurance industry since 1994 working as an independent insurance agent, broker, and risk manager. As a specialist in property and liability exposures, he has become one of the premier experts on insurance and risk management issues pertaining to nonprofits, beauty salons, technology firms, property managers, art galleries, and the LGBT community. Some of the other areas of insurance and risk management Jon handles include: Businessowners, Homes, Autos, Umbrella Liability, Professional Liability, Directors & Officers Liability, Workers Compensation, and Surety Bonds.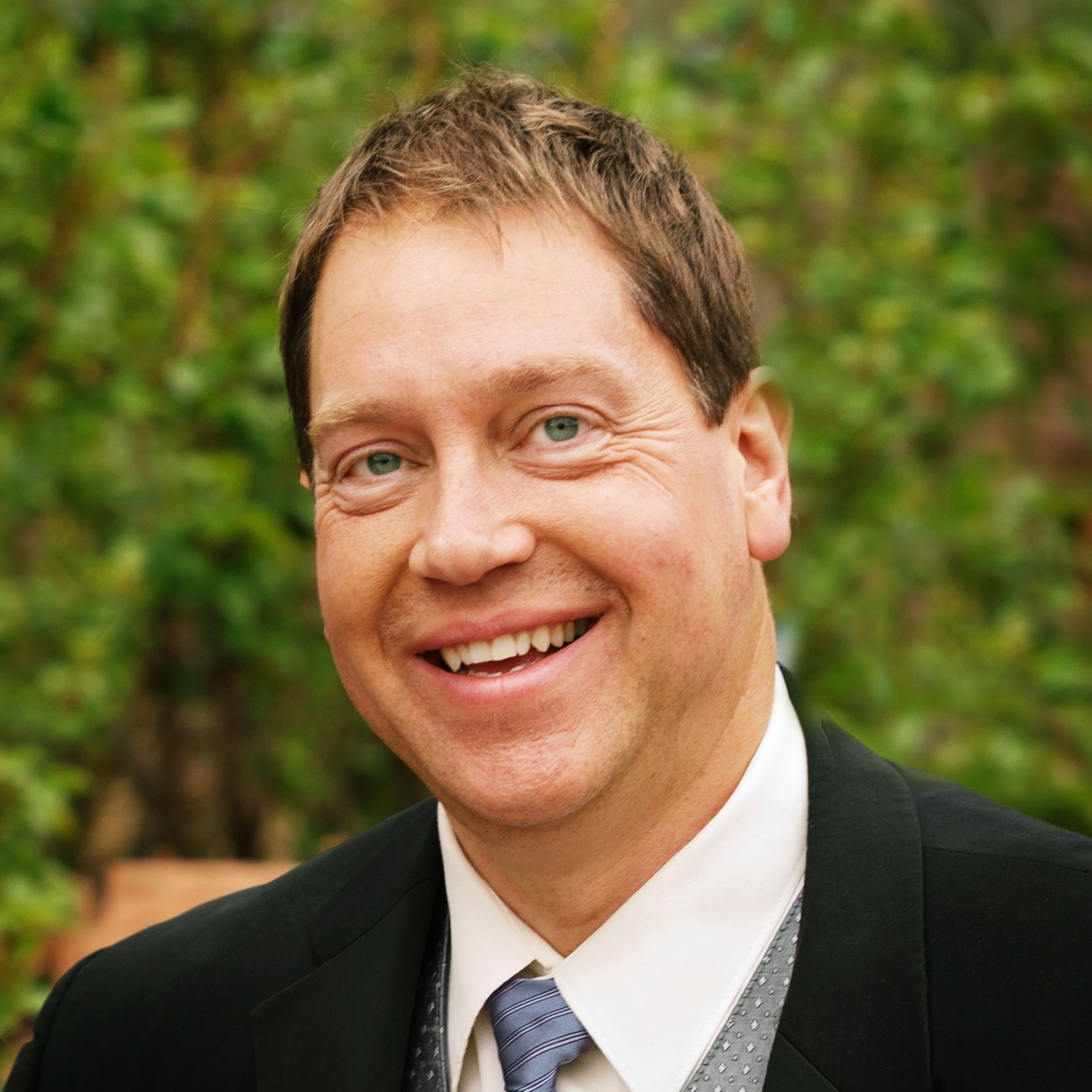 John Ogilvie, Board Secretary, he|him
Ogilvie Law Firm
john.ogilvie@UtahLGBTQChamber.org
John Ogilvie is a patent and trademark attorney with more than a quarter century of experience helping individuals, and businesses of all sizes, as they work to identify, document, and protect their innovations and commercial goodwill. He has degrees in math, computer science, law, and cybersecurity. As a member of the Utah LGBTQ+ Chamber of Commerce Board, John is a scrum leader responsible for identifying follow-up tasks and helping track their progress. John is proud of Utah's economic and cultural progress thus far, and grateful for the opportunity to help Utah continue to grow by nurturing diversity, equity, and inclusion of all kinds in Utah's business environment.
Tracey Dean, Chairwoman Emeritus, she|her
Tracey Dean Financial
tracey.dean@UtahLGBTQChamber.org
Tracey S. Dean (SHE|HER) is a door opener, community engager, and passionate golfer.  She is an insurance and financial advisor by trade but spends significant time championing rights for diversity and inclusion within the LGBTQ+ and other underserved communities in Utah. She is the chairwoman of the board of directors for the Utah LGBTQ+ Chamber of Commerce and a member of the Living Color Utah group of diversity Chambers.
Tracey's journey began after nearly losing her life in a severe car accident. This caused her to take a deep, introspective look at her own path and to make a conscious change to help others. Tracey is proud to be a first-generation college graduate, attaining her bachelor's degree in Business with a concentration in Finance from Westminster College. It is from this college internship and her experience with insurance and money...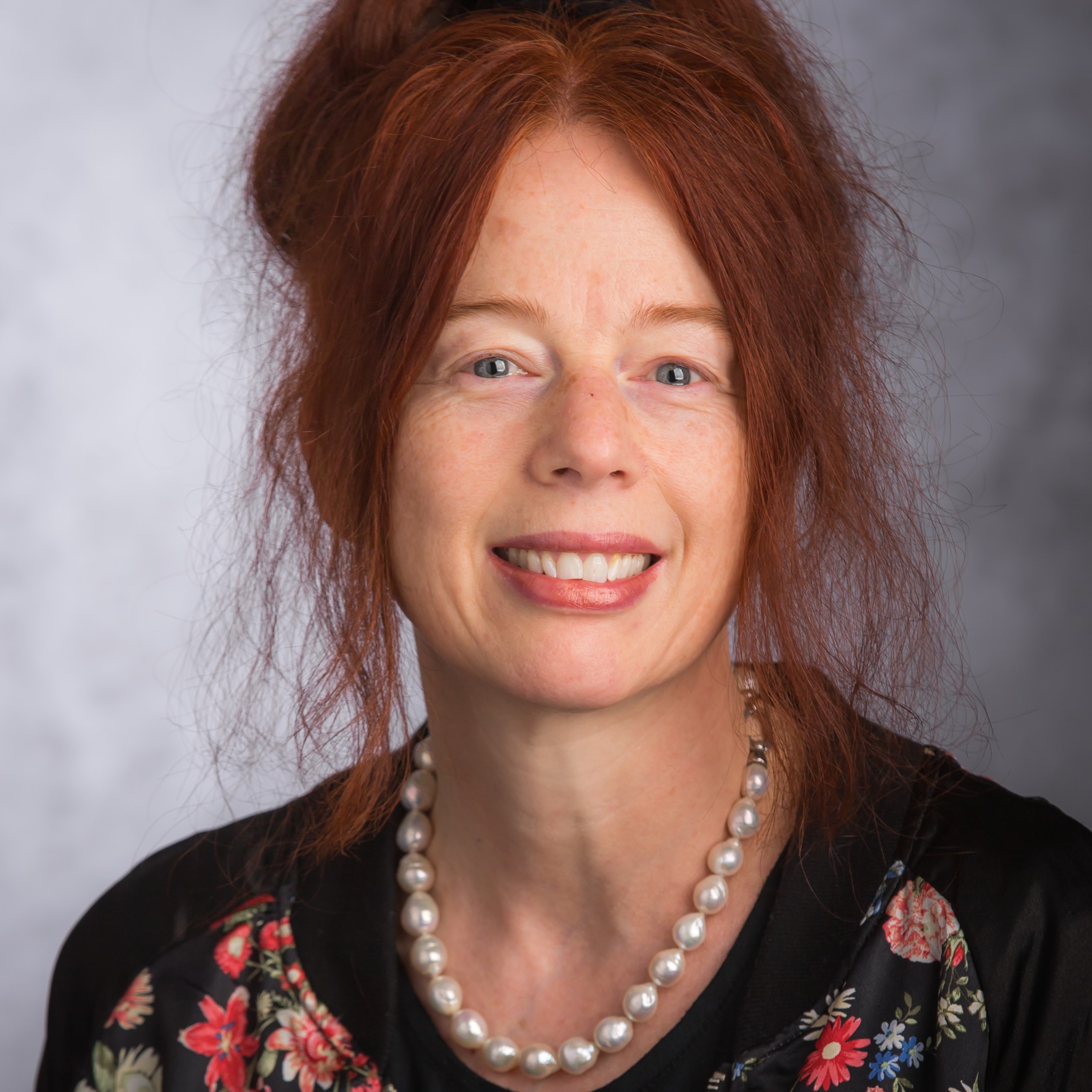 Rixt Luikenaar MD, Board Member At Large, they|them
Rebirth Health Center
rixt.luikenaar@UtahLGBTQChamber.org
Rixt Luikenaar is a board certified physician in obstetrics and gynecology who founded Rebirth Obgyn in 2014. They focus on LGBTQAI+ healthcare and have taken care of over 5500 transgender including gender-nonbinary patients. Rixt is gender nonbinary, genderqueer and neuroqueer, the parent of a transgender son and passionate about transgender rights and DI&E in the workplace. They finished an executive MBA program at the University of Utah in 2020 and is co-editing the first textbook in Trans*Gynecology trough Cambridge Publishing.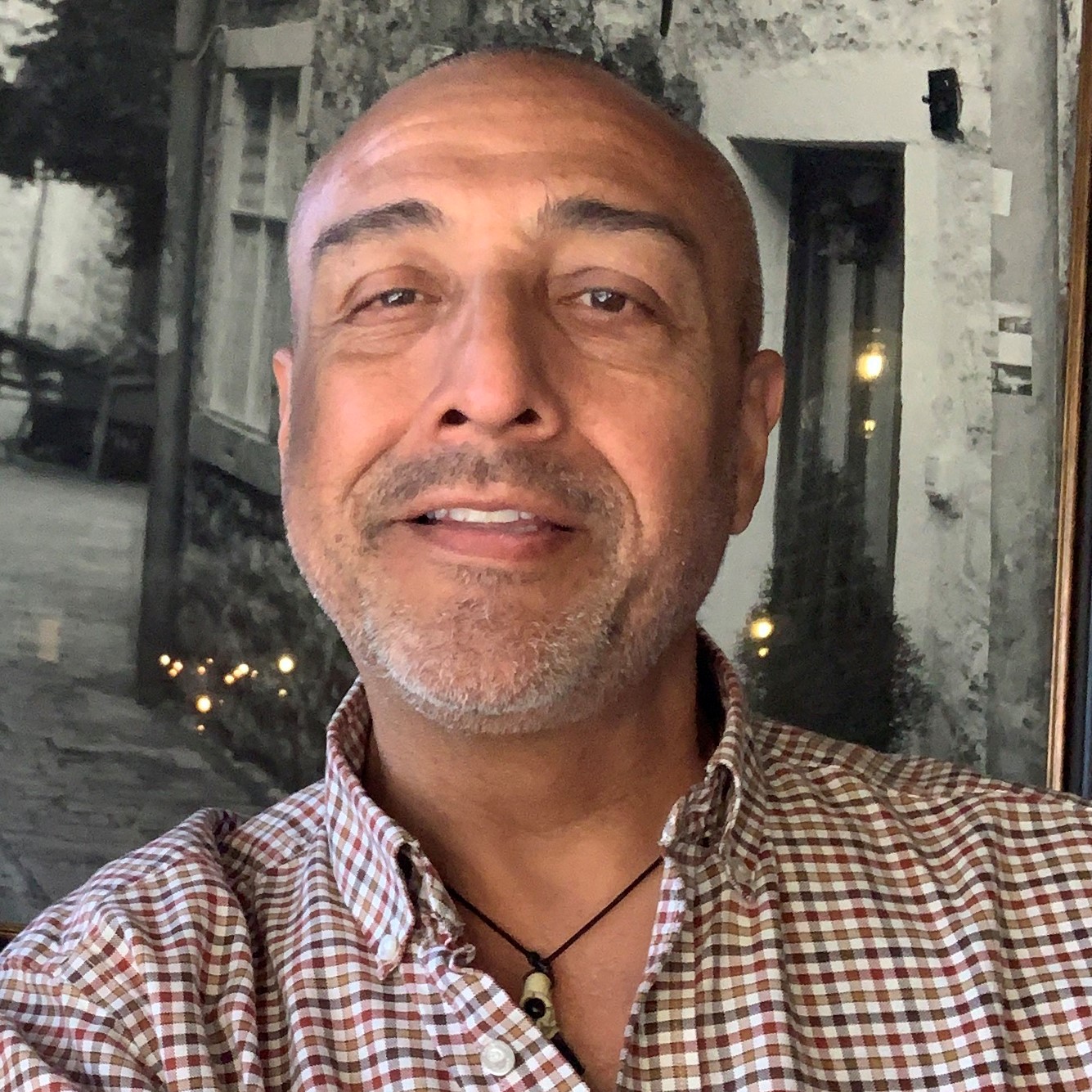 Jorge Velasquez, Board Member At Large, he|him
Avenue5 Management Company
jorge.velasquez@UtahLGBTQChamber.org
Jorge is a homeowner in the city of West Valley and currently an Apartment Manager for Avenue5 Management company in Millcreek.  When in California, Jorge attended FIDM (Fashion Institute of Design & Merchandising).  He served on the Board of Directors of APALA (Advertising Production Association of Los Angeles) between 1993 – 2000.  He also served on the Board of Directors of GLAD (Greater Los Angeles Agency on Deafness) between 1997 – 2001.  He had the opportunity to work with deaf and blind individuals and meet officials from different government agencies.  He traveled to experience other cultures and prior to working in property management, Jorge worked in the field of advertising/marketing & graphic design (still doing a little on the side).  Jorge left Los Angeles and moved to Salt Lake City in late 2017 to be closer to family.  He is enjoying a new life here in SLC and likes being more involved with the LGBQ+ community.  As a Chamber Board member, Jorge is excited to be part of something special and important as things in our community keep getting better for all of us.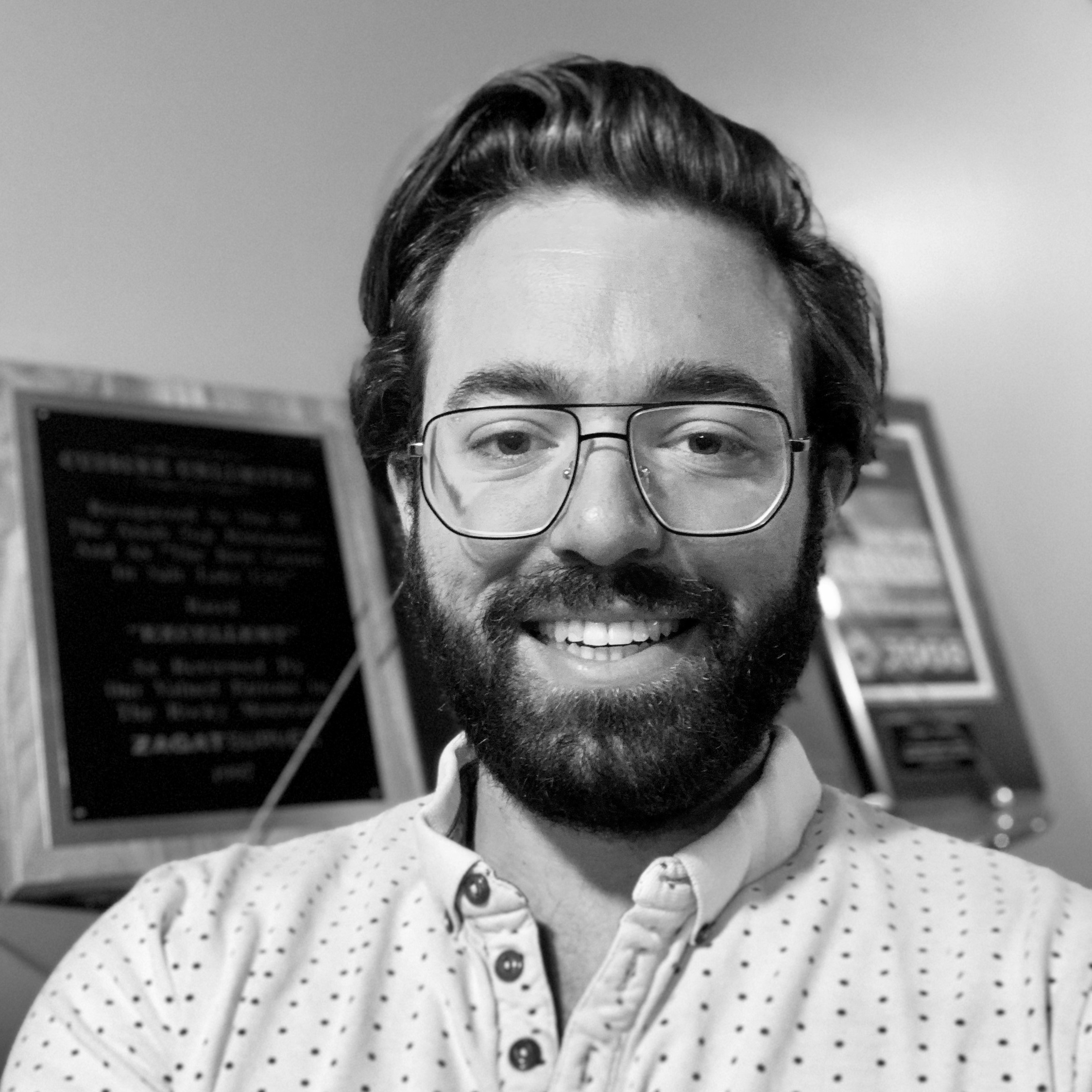 Shannon White, Board Member At Large, he|him
Magleby's Catering
shannon.white@UtahLGBTQChamber.org
Shannon was born and raised in Elkhart, Indiana where his family homesteaded land and has farmed ever since.  Growing up Country Baptist, it took Shannon some time to realize that he didn't quite belong.  He found that art was one of his lifelong passions and pursued it. At the age of nine he began taking lessons which then drove him to Herron School of Art and Design where he graduated with a BFA in painting.  In Art school he found another passion which was event planning. Working with local nonprofits and artists, Shannon put together many large events to raise awareness for local artists and organizations.
In August 2016 Shannon moved to Salt Lake City with a group of colleagues and began dabbling in public art. With several projects under his belt he found Cuisine Unlimited where he has worked as their sales and marketing executive for 5 years.  This gave Shannon the opportunity to work with many other nonprofits throughout the state of Utah and nationally.  Shannon is also currently on the board of Maggie's Gurls as their Co-event Director, an organization to combat LGBTQ youth suicide and provide safe places and support groups.  Shannon is passionate about learning about the community around him and how to inspire our peers to enact change.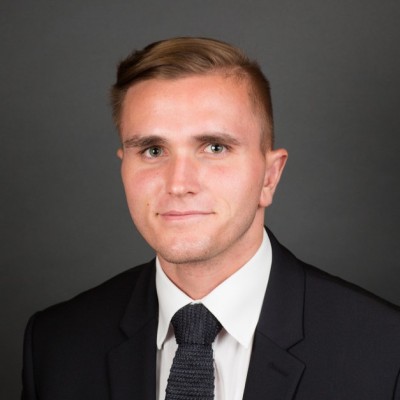 Ryan Jenks, Board Member At Large, he|him
Pariveda Solutions
ryan.jenks@utahLGBTQchamber.org
Ryan is incredibly passionate about social impact. As a college student, he helped form the LGBTQ+ in Business Group at the Marriott School (the first of its kind) that would go on to become MIBSS (the Marriott Inclusion in Business Student Society). Ryan was also part of the state leadership team for the Pete Buttigieg campaign (coordinating efforts in Utah County, at BYU, and at UVU). After graduating he took a position as a tech/management consultant for Pariveda Solutions, where he also serves in the  Pride ERG and Futurist Committee leadership team. Outside of work, Ryan assists with the coordination of the Business Equity Leadership training materials, as part of the Education Committee for Equality Utah. In addition, he also leads the "Every Woman a Leader" initiative, through the Safe Harbor Crisis Center, that seeks to create a network between the various women's ERGs that exist in Utah.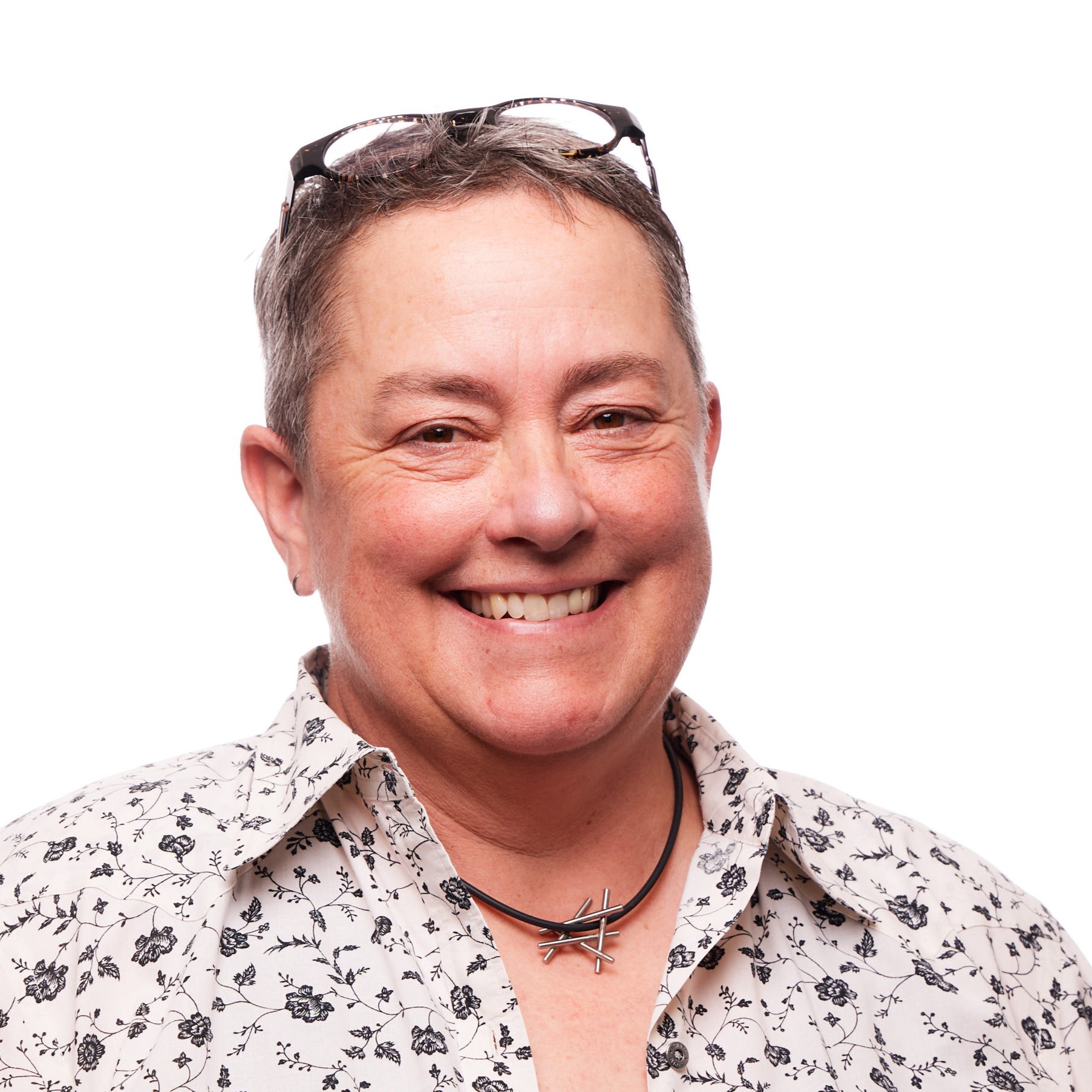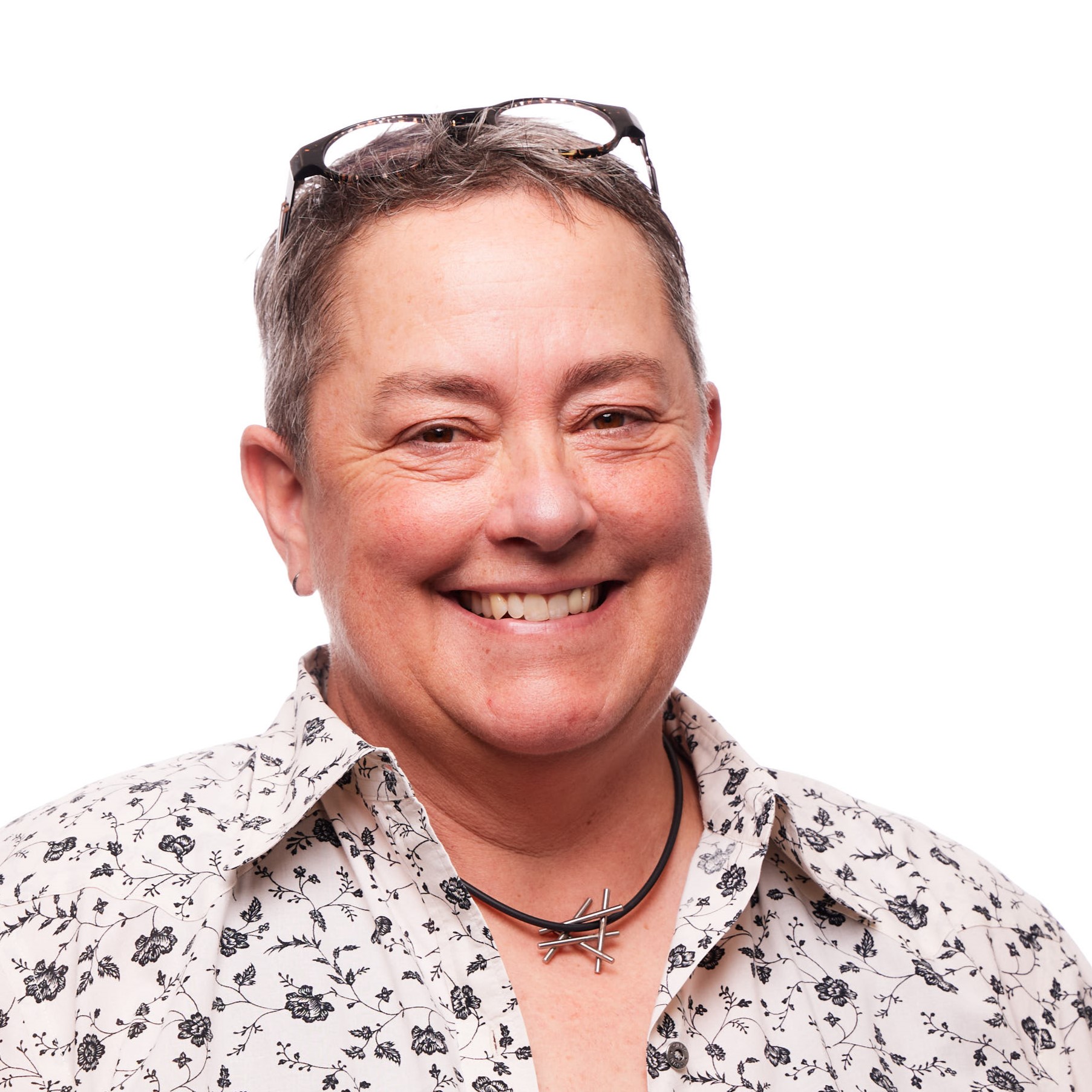 Liz Pitts, President & CEO, she|they
liz.pitts@utahLGBTQChamber.org
Liz is a Salt Lake City native and has for many years been a social justice activist and community volunteer in Utah and elsewhere.   Liz served as the Utah Pride Festival Director in 2017 & 2018.  She was also on the founding Board of Project Rainbow Utah and was one of the producing directors of the Redrox Music Festival 2017-2021.
They earned bachelors degrees from the University of Utah in Women's Studies & Political Science and a Masters of Library and Information Science from the University of Washington.  Liz is a librarian by trade and worked for many years in enterprise system sales, sales enablement, event management, and training before pivoting to a career in local LGBTQ+ non-profit work.
Liz is a mother and an avid skier. She loves travel, live theater, all things outdoors, and operates a ski lift in their spare time.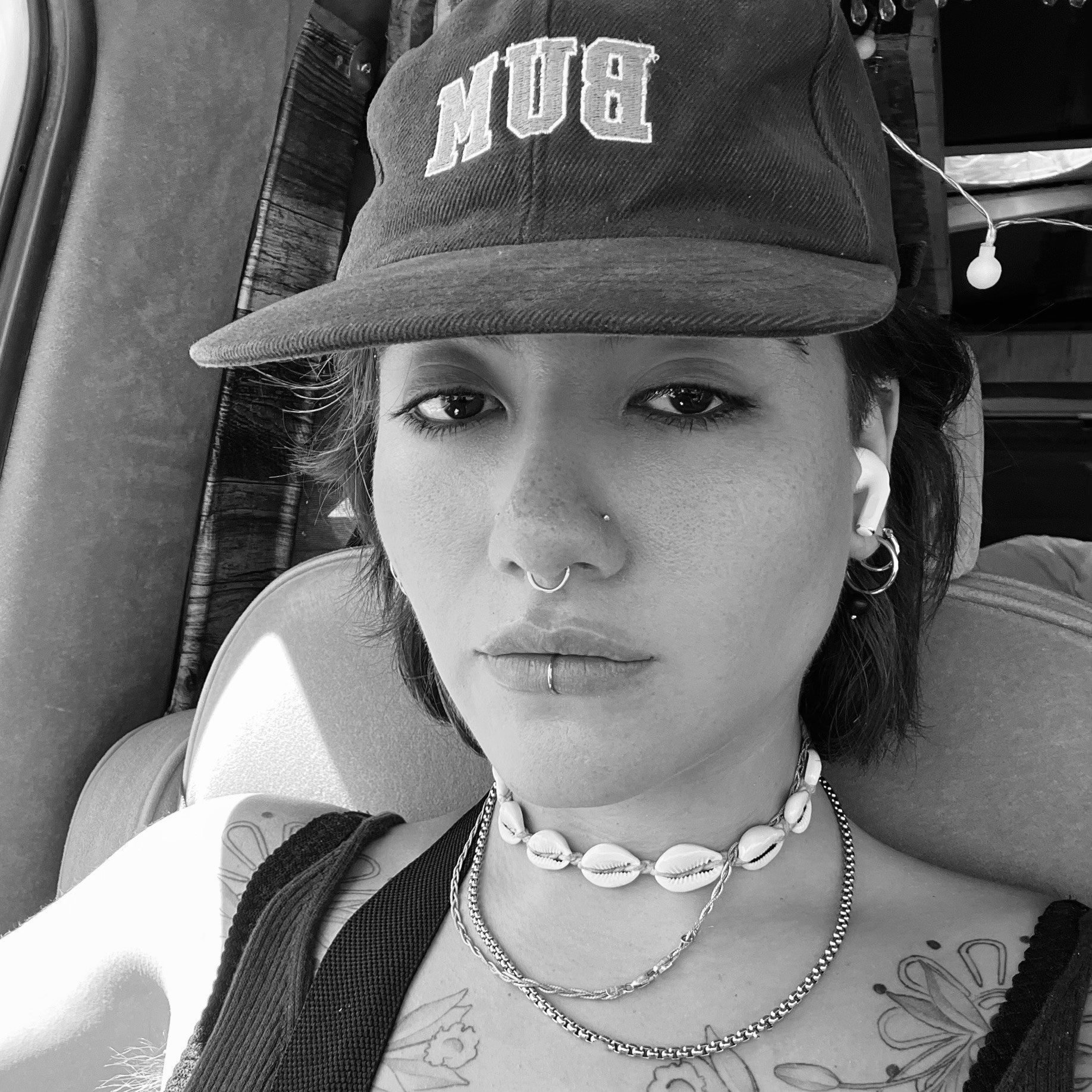 Miel Franco Pérez, Business Assist Outreach Lead, they|them
miel.francoperez@utahLGBTQChamber.org
Miel, is a Mexican indigenous person from a small town in Veracruz state, home of the Vanilla Orchid, Papantla. Miel left Mexico when they were 9, with their family, and moved across continents to New Zealand, then Sweden, and ended up in Utah in 2013.
Through their experiences as an immigrant and queer person of colour in these white-dominant countries, Miel realized that there was a big gap between the challenges that they faced and those of their privileged counterparts. This is what propelled them to pursue the general theme of advocacy, self-development, and helping those around them.  Miel categorizes their passions into three parts; the arts and expression, the brain, body, and soul link, and lastly, the overlap between culture, and human connection, 
Having felt like an outsider for the majority of their life, Miel used this challenge to guide them through the process of seeking that which would connect their experience to that of others. This led them to manage different projects including their own queer and indigenous-centered art practice, a small vegan/plant-based catering business that led to a Holistic Nutrition and Success Coaching career. And finally, through merit/need-based scholarships, being a recent Psychology graduate of Westminster College. 
"My intention in this role at the Chamber is to show up as the support I wish I had when experiencing the struggles of starting my own business (and overall just existing in the world!) I dream of helping other queer and BIPOC people find this support as soon as possible while assessing the interpersonal and intersectional dynamics which could affect a business's success." 
Miel habla Español!