The Utah LGBTQ+ Chamber of Commerce Board of Directors is the main governing body of your Chamber, whose responsibilities include financial authority, long-range planning, and creating a lasting brand and image for the Chamber.   BoardofDirectors@UtahLGBTQChamber.org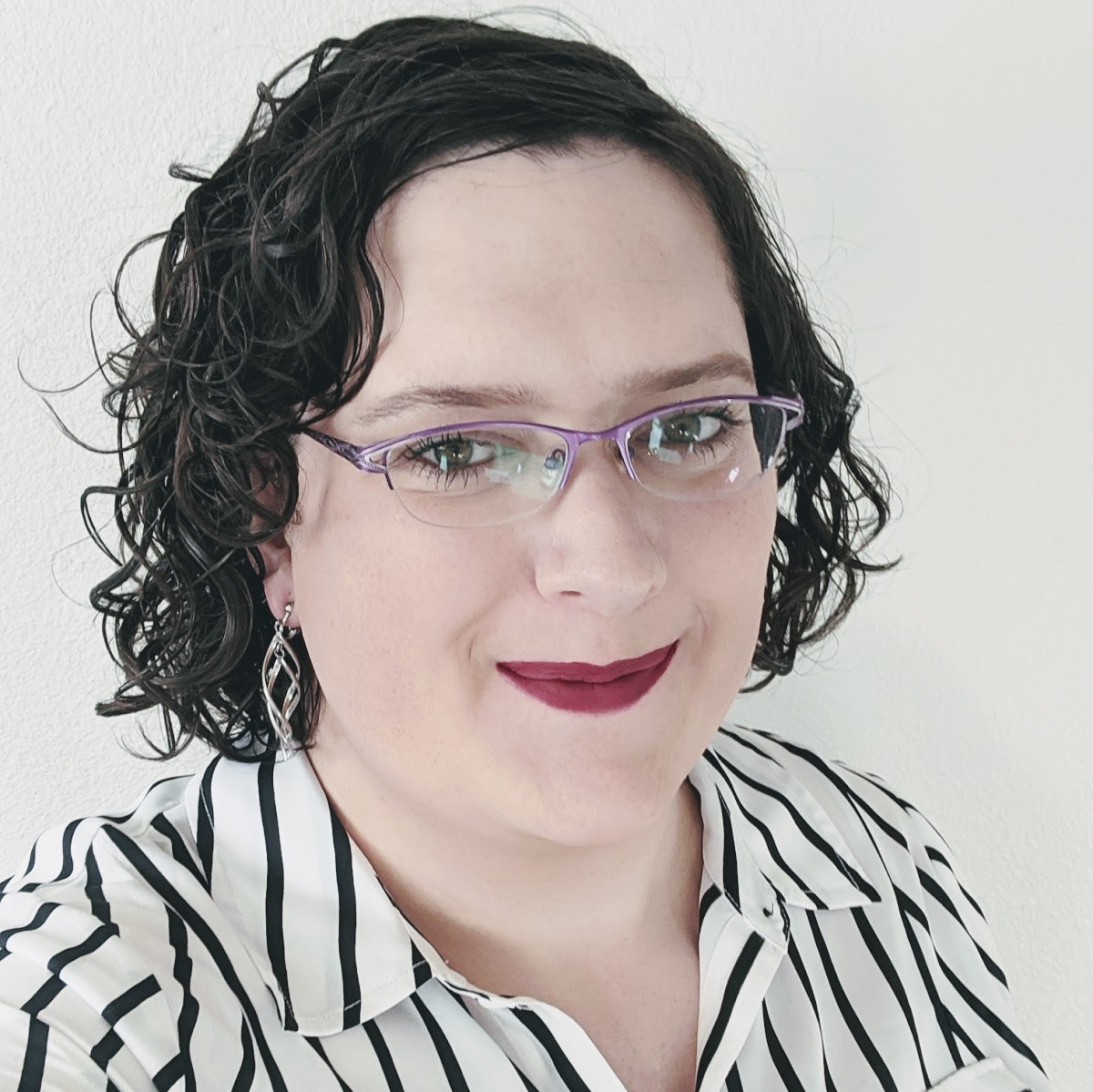 Samantha Parmley, Chairwoman of the Board, she|her
Strong & Hanni
samantha.parmley@UtahLGBTQChamber.org

"Every gay and lesbian person who has been lucky enough to survive the turmoil of growing up is a survivor. Survivors always have an obligation to those who will face the same challenges." - Bob Paris
Ever since escaping from the closet herself, Samantha has dedicated her talents, time, and abilities to breaking down barriers and making the world better for everyone in the LGBTQ+ Community. In her roles at the Chamber, she is dedicated to increasing workplace diversity and creating business opportunities for those who identify as LGBTQ+...
Samantha has over a decade of business ownership experience in the tech industry and now works as a freelance Litigation Support Paralegal.  She is actively involved in diversity & inclusion efforts, mental health advocacy, and suicide prevention. She is also a mother of 3 darling children, a community activist, writer, and businesswoman.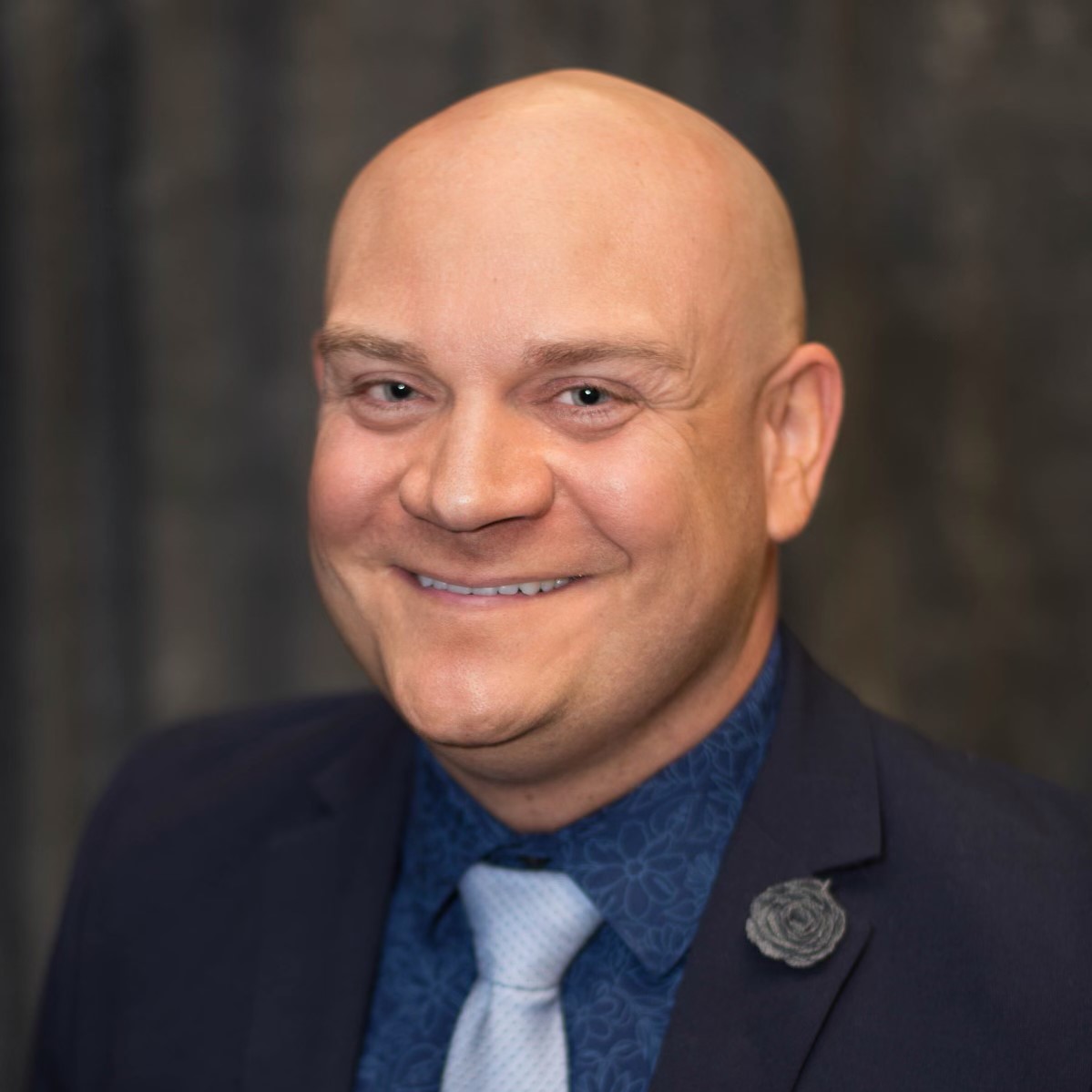 Michael (Mikey) Reynolds, Jr., Board Vice Chair, he|him
Zions Bancorporation, N.A.
michael.reynolds@UtahLGBTQChamber.org
Mikey is the SVP of Operations Compliance for Zions Bancorporation, N.A., and has been in banking for over 19 years.  He holds a Master of Business Administration and Bachelor of Science in Business Management from Western Governors University. He previously served as Co-Chair of the Zions Bank LGBTQIA+ Business Forum for Zions Bank, and specializes in Community Outreach and Events.
As a resident of Utah for his entire life, Mikey is very familiar with the culture and history of the state; volunteering for multiple groups and organizations that assist the LGBTQIA+ community. In his free time, he enjoys cooking, the arts, festivals and live shows, spending time with family and friends, and spoiling Siamese cats.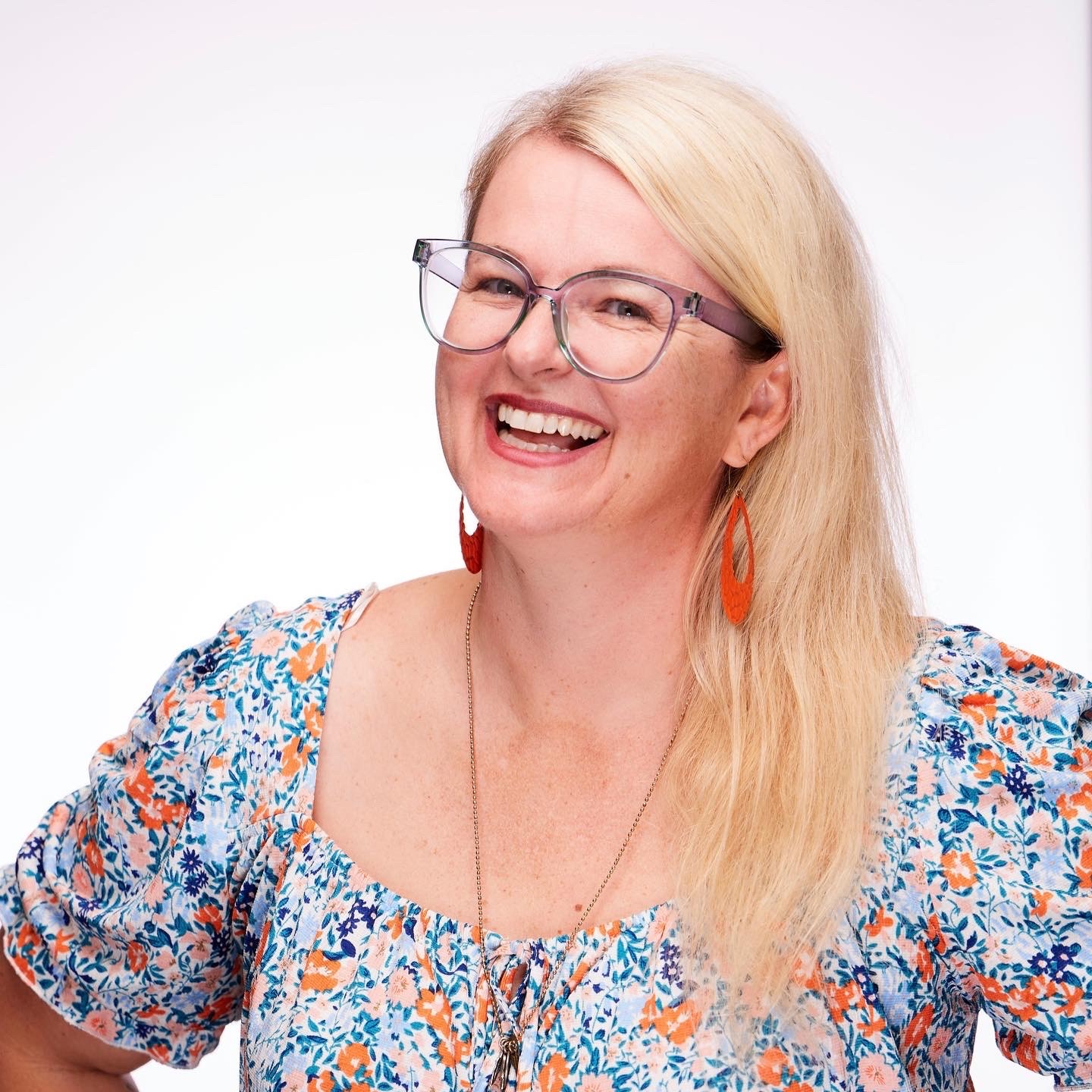 Emily Potts, Treasurer, she|her
Sugarhouse Coffee
emily.potts@utahLGBTQchamber.org
I am an ally business owner that is committed to providing a safe and inclusive space for the queer community. I am personally committed to speak up and be loud for all LGBTQIA+ people. I am a proud mother of a gay son and have nourished a space for him to be proud of who he is since he was a baby. I have a staff that is more than 90% queer and I will continue to fight for each one of them. I am committed to ensuring they all have the same rights as I do and feel safe walking down the street.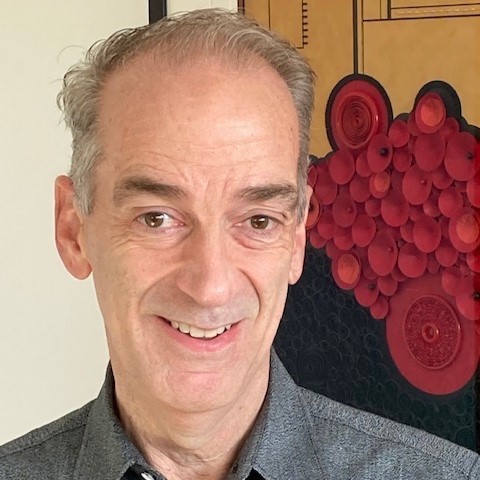 Ed Turner, Secretary, he|him
Highland Street Antiques
ed.turner@utahLGBTQchamber.org
I have always lived socially and economically in the LBGTQ+ community and bring my full identity to the world as a person living with HIV since 1982. Steve and I, along with our dog Riley, are thrilled to be living our best lives in Utah. I enjoy travel and believe: 'If you don't go, you don't see!'
I moved to Utah in 2017 having retired from a 32-year career at the Supreme Court of the United States. Prior to my position functioning as the Deputy Chief of Staff, providing support to the Chief Justice's broad-ranging administrative responsibilities within the Court and with external stakeholders in his leadership role as head of the judicial branch of government, I served in a variety of positions:  as a spokesperson for the Court; assistant clerk handling death penalty cases and other emergency matters; and, as the first male secretary in the Public Information Office. I graduated from LaSalle University in Philadelphia ('82).
Shortly after arriving in Utah, I began a five year relationship with Flourish Bakery — a non-profit start-up teaching life skills and the art of professional baking to those recovering from substance use disorders with a history of incarceration. It was the only 'Second Chance' long-term recovery workforce reentry program in Utah. I was the first Chair of the Board of Directors, serving a three-year term before moving into an advisory position focusing on sustainability. My time with Flourish was soul-stretching work that changed my very existence on the subject of justice.
As I continue to make a life for myself here, I will be an effective and powerful voice for the Chamber helping others understand the importance of fairness and equality for all. I look forward to supporting this organization, in all things, with the same level of creativity, energy, humor, level-headedness, and hard work that has served me in the past.
I enjoy skiing (but not putting on ski boots), antiques (prior business owner), travel (where will I land next?), fundraising (started at age 10 with my family), and  choosing happiness (with a side of snarkiness). Looking forward to seeing you at a Chamber event soon!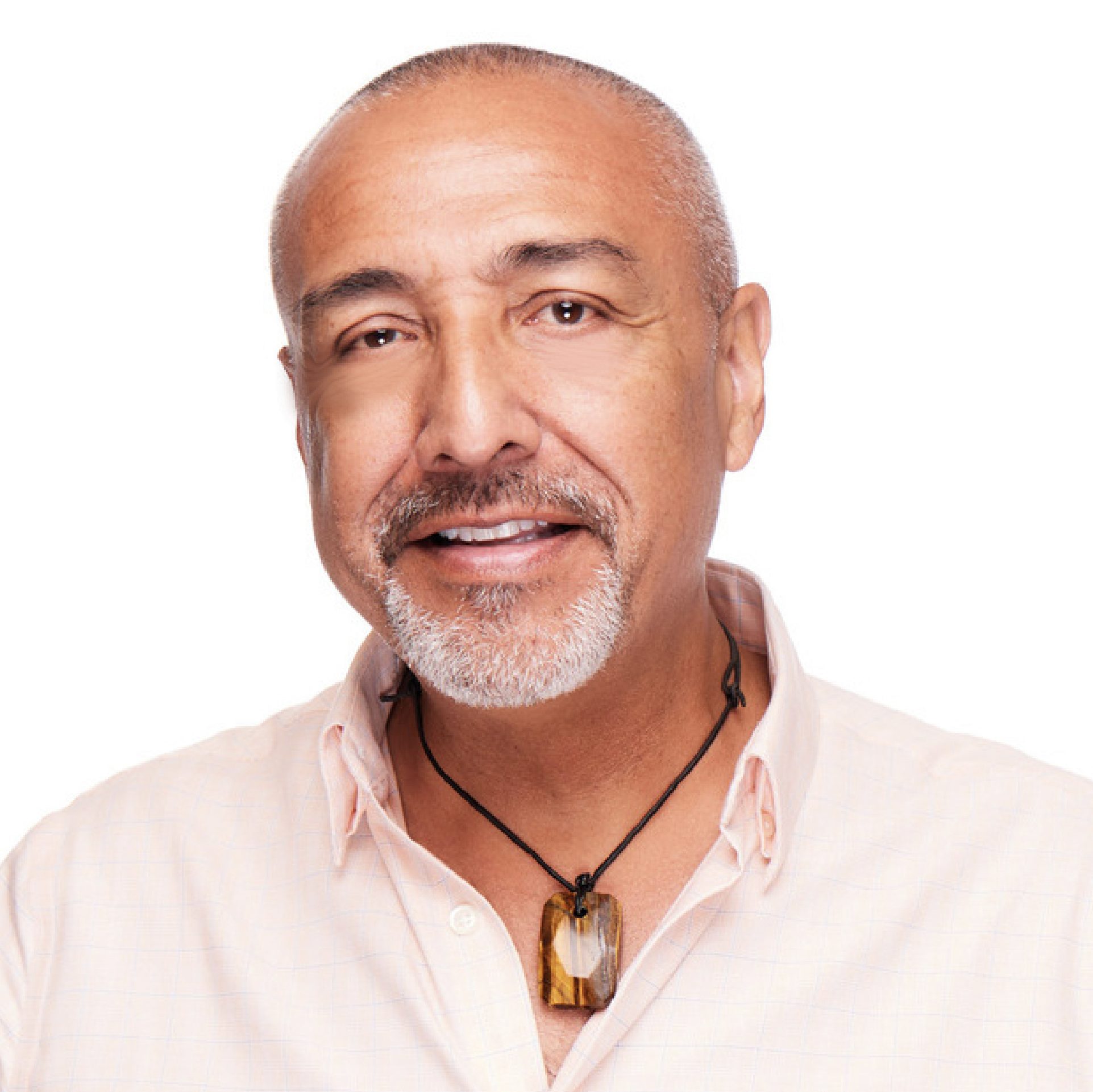 Jorge Velasquez, Marketing Chair, he|him
Avenue5 Management Company
jorge.velasquez@UtahLGBTQChamber.org
Jorge is a homeowner in the city of West Valley and currently an Apartment Manager for Avenue5 Management company in Millcreek.  When in California, Jorge attended FIDM (Fashion Institute of Design & Merchandising).  He served on the Board of Directors of APALA (Advertising Production Association of Los Angeles) between 1993 – 2000.  He also served on the Board of Directors of GLAD (Greater Los Angeles Agency on Deafness) between 1997 – 2001.  He had the opportunity to work with deaf and blind individuals and meet officials from different government agencies.  He traveled to experience other cultures and prior to working in property management, Jorge worked in the field of advertising/marketing & graphic design (still doing a little on the side).  Jorge left Los Angeles and moved to Salt Lake City in late 2017 to be closer to family.  He is enjoying a new life here in SLC and likes being more involved with the LGBQ+ community.  As a Chamber Board member, Jorge is excited to be part of something special and important as things in our community keep getting better for all of us.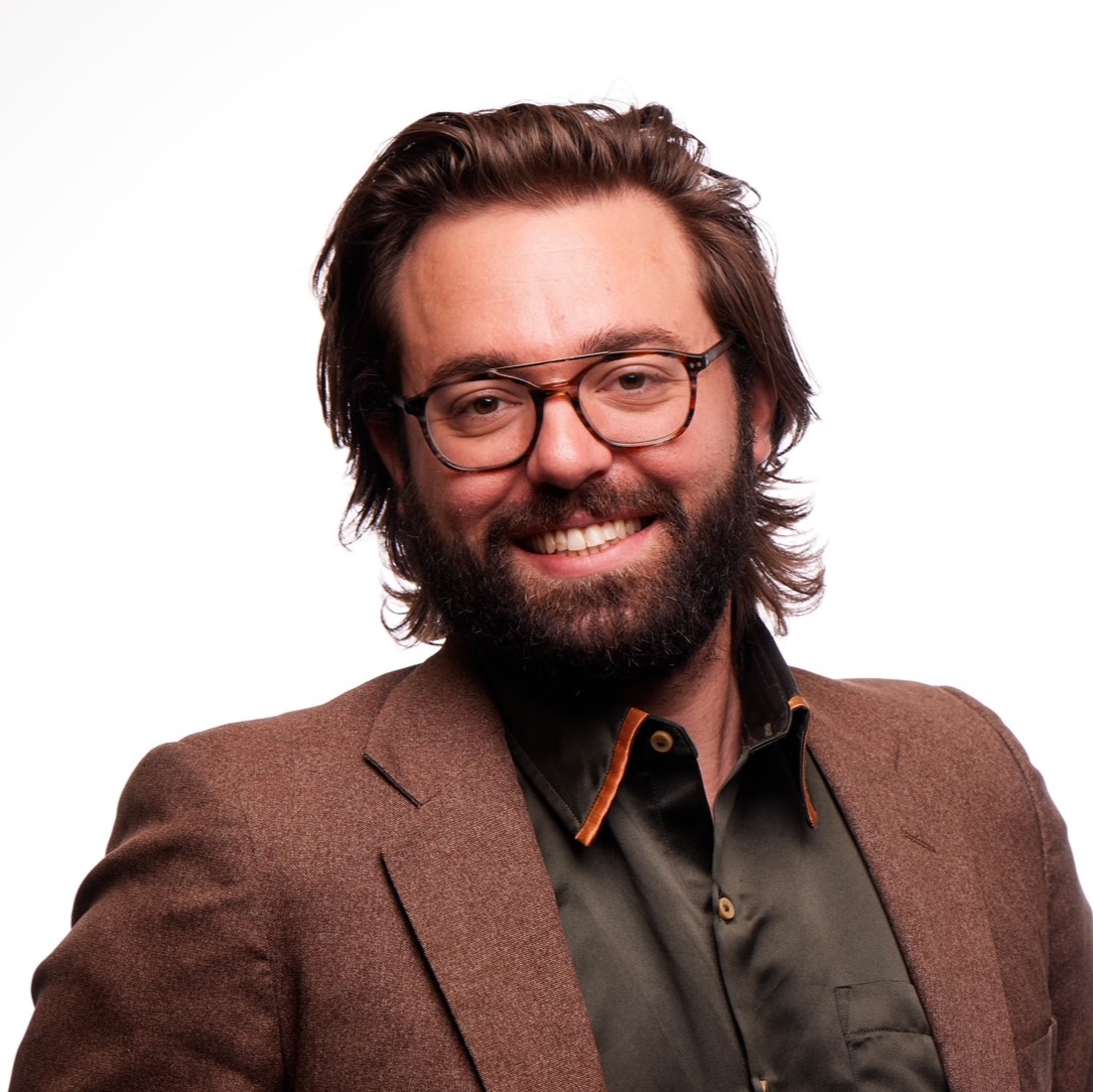 Shannon White, Events Chair, he|him
Magleby's Catering
shannon.white@UtahLGBTQChamber.org
Shannon was born and raised in Elkhart, Indiana where his family homesteaded land and has farmed ever since.  Growing up Country Baptist, it took Shannon some time to realize that he didn't quite belong.  He found that art was one of his lifelong passions and pursued it. At the age of nine he began taking lessons which then drove him to Herron School of Art and Design where he graduated with a BFA in painting.  In Art school he found another passion which was event planning. Working with local nonprofits and artists, Shannon put together many large events to raise awareness for local artists and organizations.
In August 2016 Shannon moved to Salt Lake City with a group of colleagues and began dabbling in public art. With several projects under his belt he found Cuisine Unlimited where he has worked as their sales and marketing executive for 5 years.  This gave Shannon the opportunity to work with many other nonprofits throughout the state of Utah and nationally. Shannon is passionate about learning about the community around him and how to inspire our peers to enact change.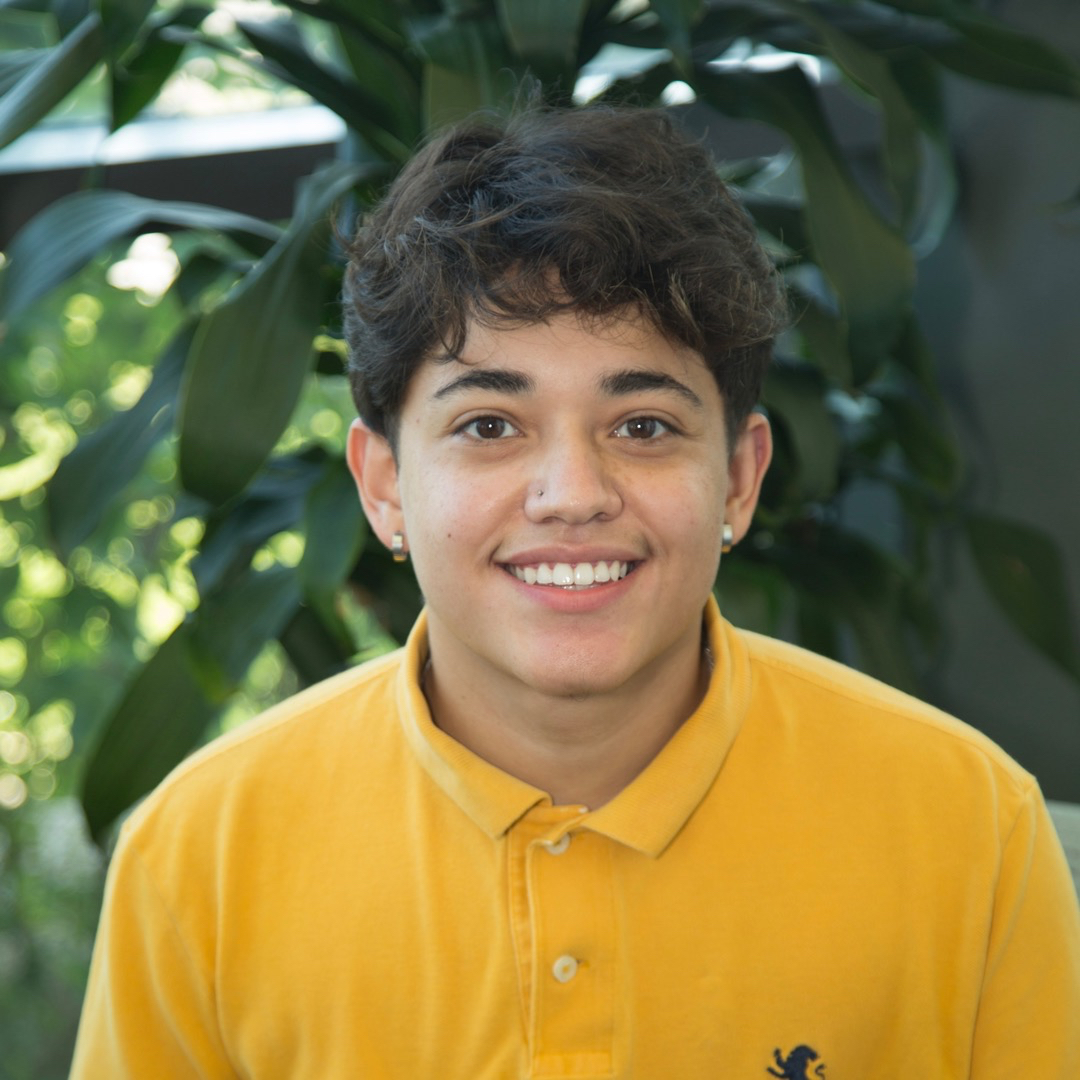 Daniel Romero-Guerrero, Ambassador Chair, he|they
Community Health Worker
daniel.romero-guererro@utahLGBTQchamber.org
I am a trans-masculine individual from Guadalajara, Jalisco. Having to navigate different intersections made me passionate to pursue gender and ethnic studies with an emphasis on leadership. I am an advocate for LGBTQ+ communities and intersecting positionalities. Currently I hold a community health worker consulting role which allows me to asses social determinants of health impacting community members within Salt Lake County. My past participation with Salt Lake County's Office of Diversity and Inclusion allowed me to be in spaces that greatly impact the LGBTQ+ community representation, access and advocacy. Since then I have been organizing around LGBTQ+ and Latinx intersections.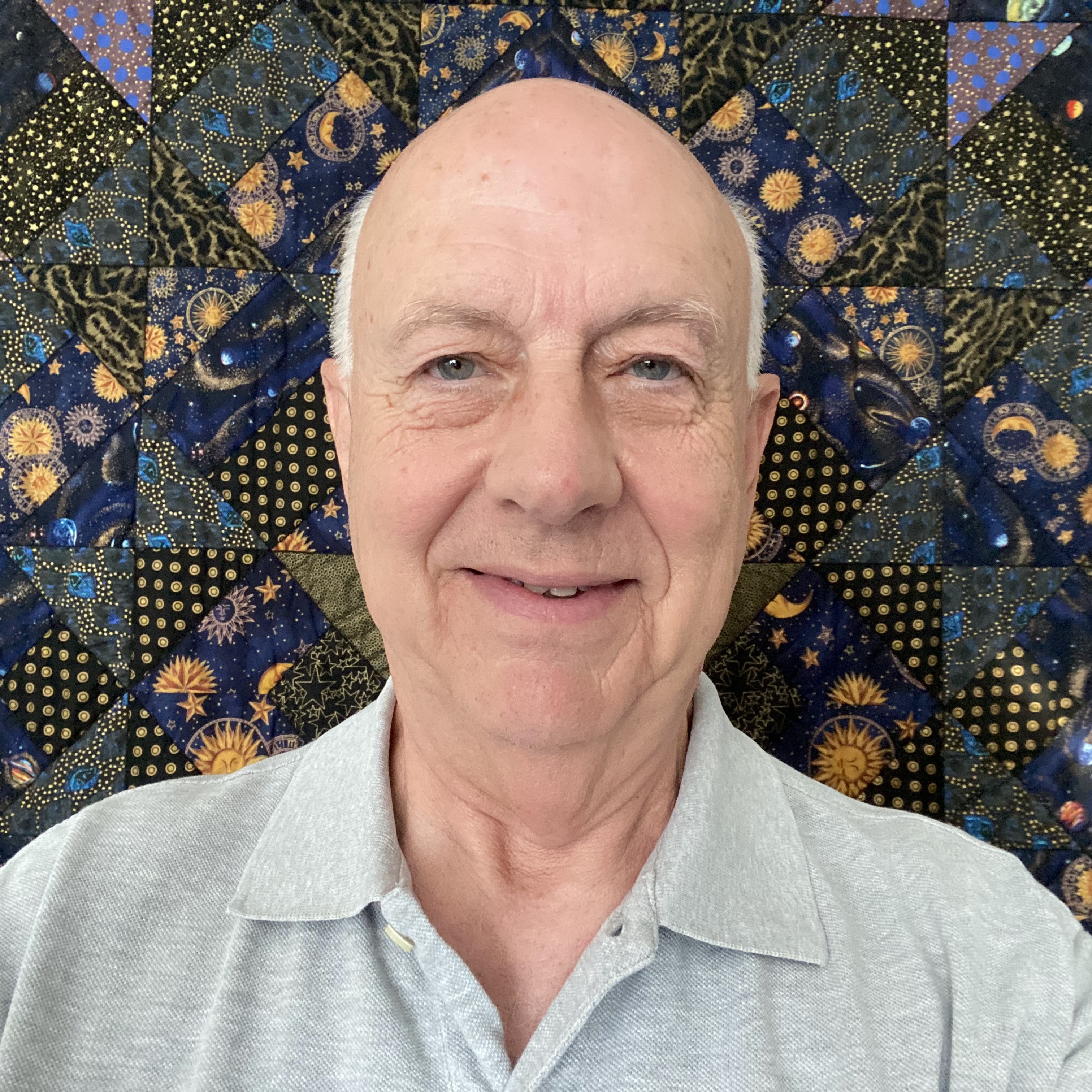 Melvin Nimer, Southern Utah Chair, he|him
Trusted Hands Realty
melvin.nimer@utahlgbtqchamber.org
Mel is an accountant and CFO, business owner, realtor, private pilot, politician, and former board member and treasurer of the Utah Pride Center. He is also a former member of the Salt Lake Men's Choir (and the MoTabs too) and joined the Chamber in 2018.
Mel resides in St. George Utah with fabulous husband of 15+ years, Rusty James.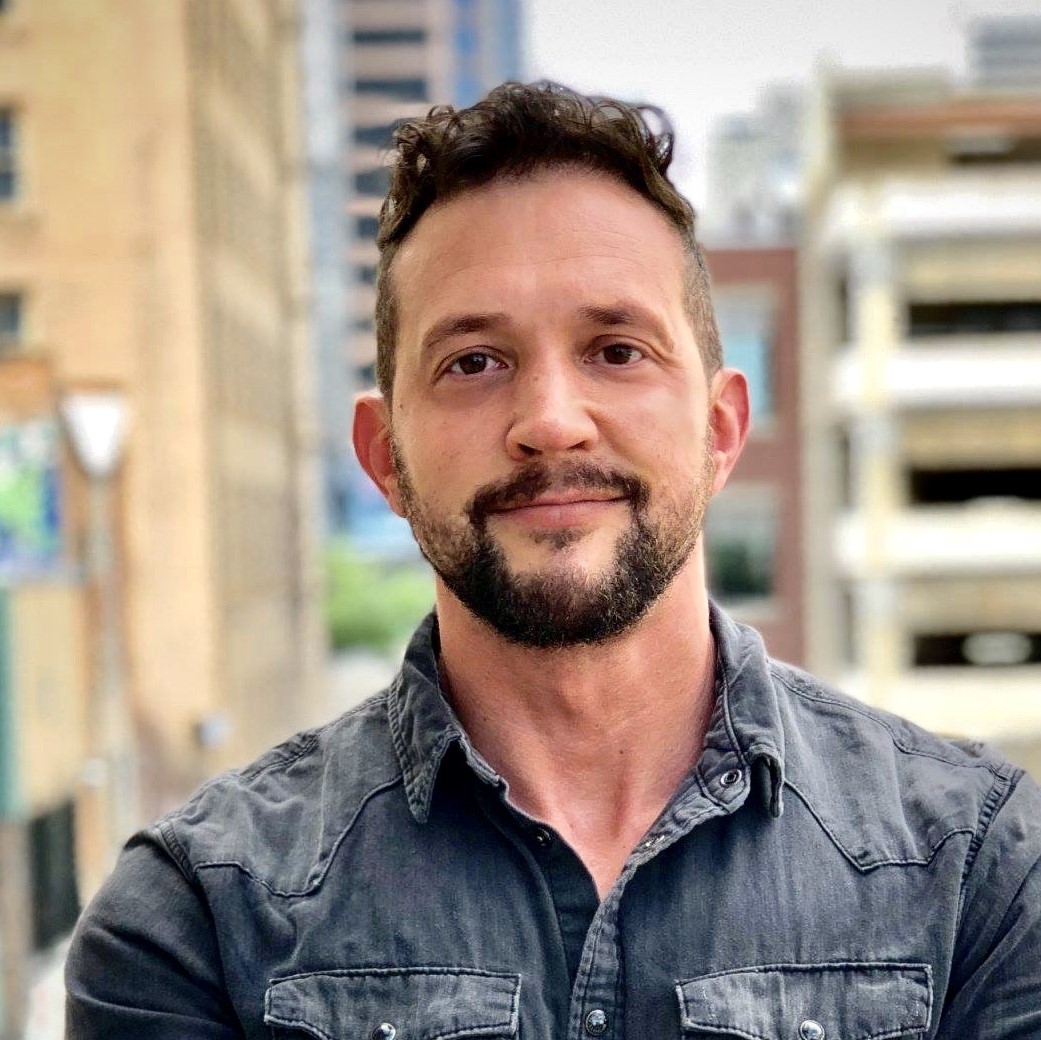 Justin Utley, Advocacy Chair, he|they
Wells Fargo
justin.utley@utahLGBTQchamber.org
Having recently relocated from New York City, Justin has been involved in advocacy within our community since 2005. He testified in the Utah Legislative hearings on LGBTQ Employment and Housing Discrimination, as well as the recent hearings on banning the abusive practice of Conversion Therapy. Justin has been a guest speaker and performer at pride and equality-centered events worldwide and have been a featured contributor on CNN' Faces of Faith, NPR, Huffington Post, SiriusXM, and MSNBC.
Justin is passionate about building bridges of understanding, equity, and inclusion, and serves on the board of the Utah LGBTQ Chamber to help create meaningful change and growth within our business community.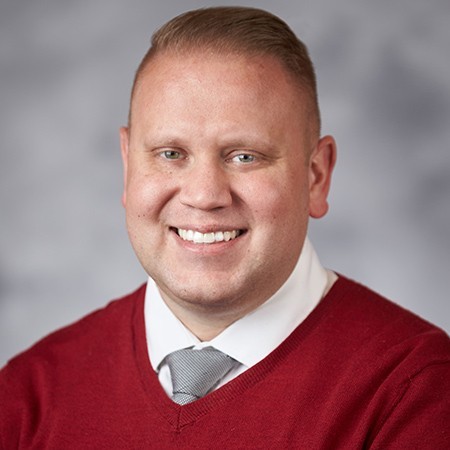 Cory Nelson, Membership Chair, he|him
University of Utah Alumni
cory.nelson@utahLGBTQchamber.org
I work in higher education advancement at the University of Utah and have strong connections across the Salt Lake Valley. I was born and raised in Ogden, UT to a strong LDS family and served a mission in New Jersey. I came out after College and pursued my dreams of working in advertising, but didn't love it after a few years and made the transition to higher education and development. My husband and I have been together for almost 10 years and married for about 6. We love to travel and have been to locations across the globe. We recently returned from a trip to Antarctica, where we loved the landscape and were thrilled with the once in a lifetime experience. We came back to Salt Lake City to start a family and I look forward to the opportunity to get more involved with the LGBTQ Community in Utah and supporting the work that I love.
Tracey Dean, Chairwoman Emeritus, she|her
Tracey Dean Financial
tracey.dean@utahlgbtqhamber.org
Tracey S. Dean is a door opener, community engager, and passionate golfer.  She is an insurance and financial advisor by trade but spends significant time championing rights for diversity and inclusion within the LGBTQ+ and other underserved communities in Utah.
Tracey's journey began after nearly losing her life in a severe car accident. This caused her to take a deep, introspective look at her own path and to make a conscious change to help others. Tracey is proud to be a first-generation college graduate, attaining her bachelor's degree in Business with a concentration in Finance from Westminster College. Currently, she runs a successful firm, Tracey Dean Financial in Salt Lake City, Utah.
Through her 3 years of work with new and established LGBT and allied businesses with the Chamber, the membership has grown over 100%. In 2017 Tracey received an Ambassador of the Year award for her time as a director with the Utah Women's Networking Group and is the proud recipient of a Q Salt Lake Fabby award for Best Financial Advisor.  Tracey was also honored to be named Affiliate Chamber Leader of the Year in 2021 by the National LGBT Chamber of Commerce.
Tracey resides in Millcreek with her partner Sherri and their dachshund Laci. If you cannot find them at home, look at the nearest golf course!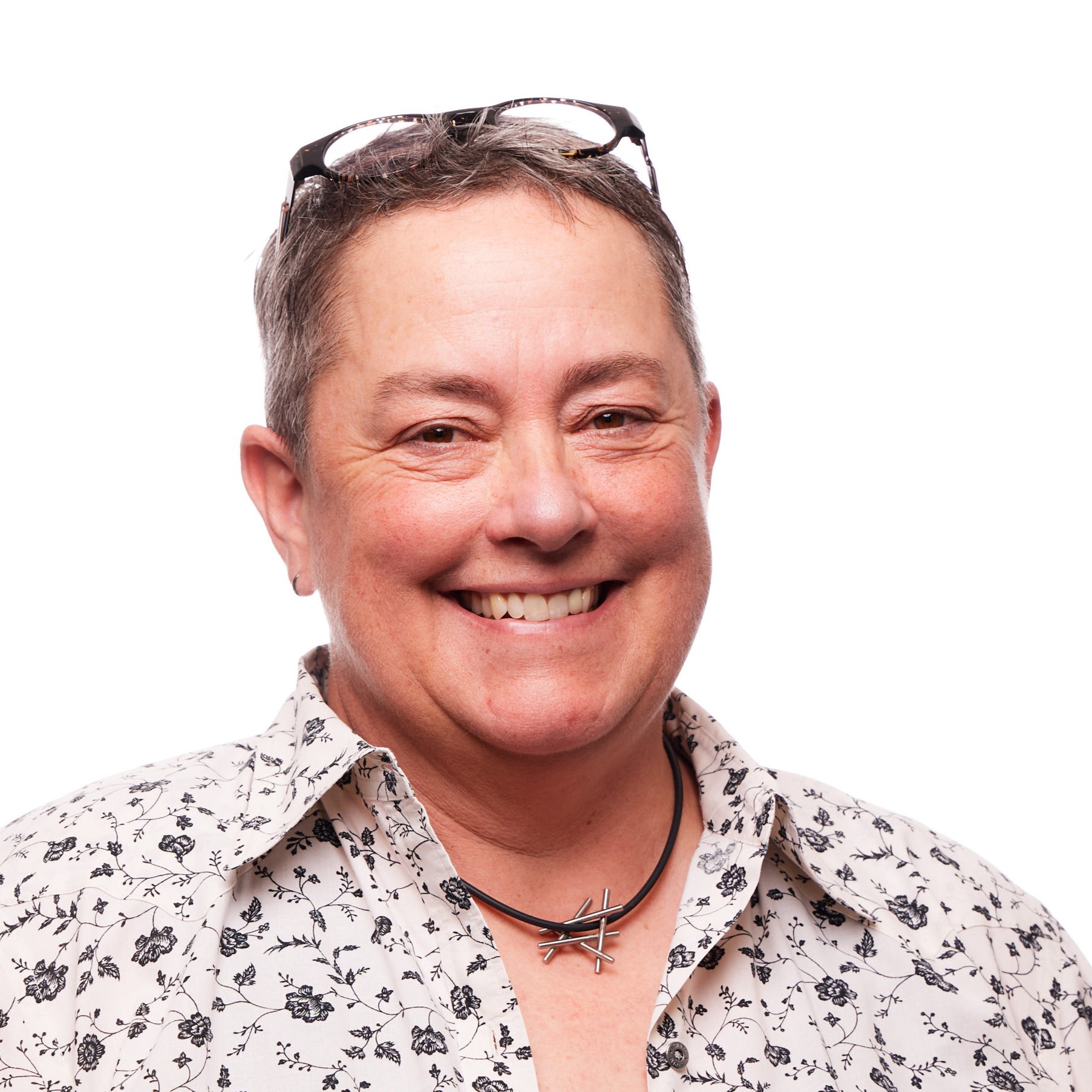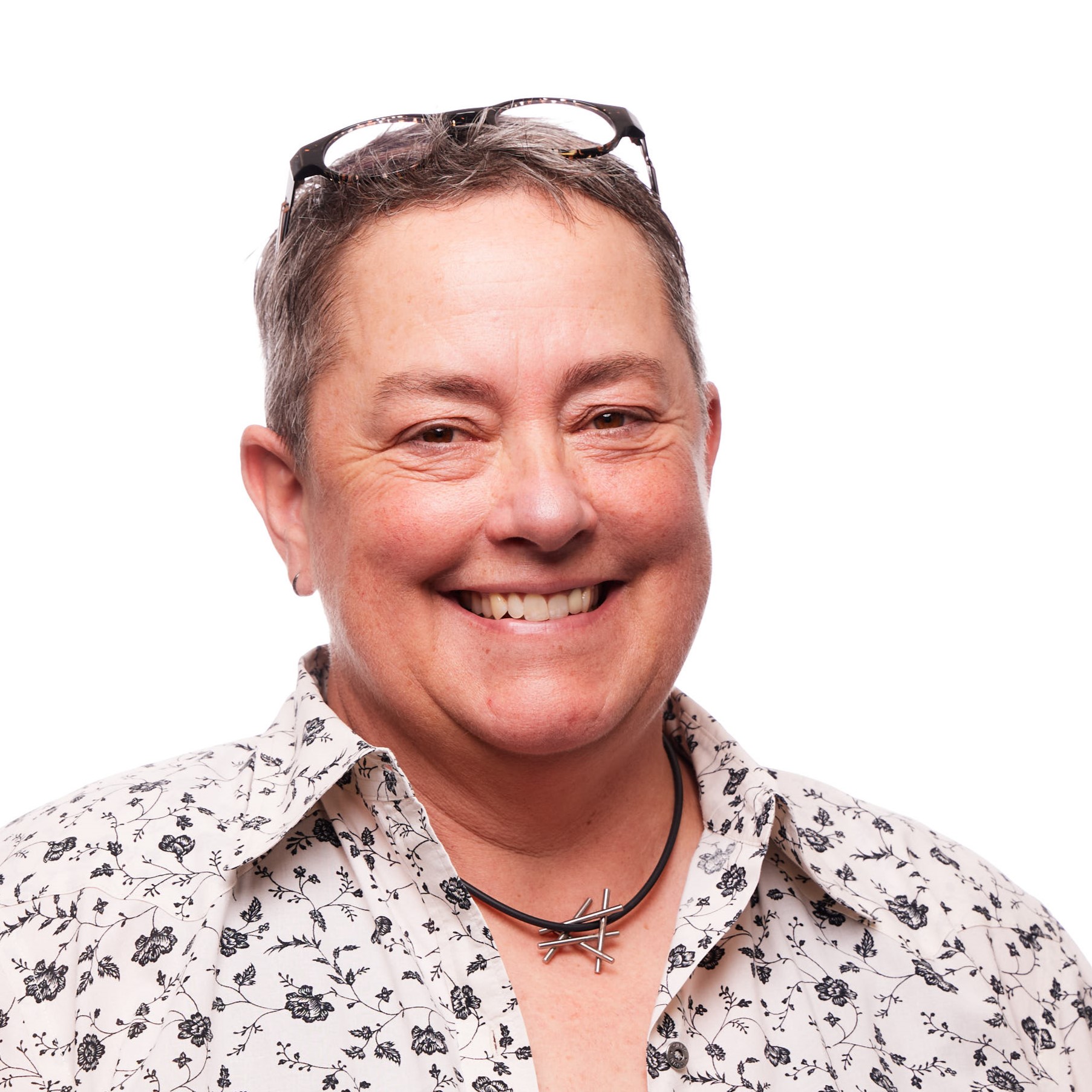 Liz Pitts, President & CEO, she|they
liz.pitts@utahLGBTQChamber.org
Liz is a Salt Lake City native and has for many years been a social justice activist and community volunteer in Utah and elsewhere.   Liz served as the Utah Pride Festival Director in 2017 & 2018.  She was also on the founding Board of Project Rainbow Utah and was one of the producing directors of the Redrox Music Festival 2017-2021.
They earned bachelors degrees from the University of Utah in Women's Studies & Political Science and a Masters of Library and Information Science from the University of Washington.  Liz is a librarian by trade and worked for many years in enterprise system sales, sales enablement, event management, and training before pivoting to a career in local LGBTQ+ non-profit work.
Liz is a mother to a most amazing non-binary young adult, Chance.  She is also an avid skier, loves travel, live theater, all things outdoors, and operates a ski lift in their spare time.
Miel Franco Pérez, Business Assist Outreach Lead, they|them
miel.francoperez@utahLGBTQChamber.org
Miel is a Mexican indigenous person from Papantla, Veracruz, who currently resides in Utah. As an immigrant and queer person of color, Miel has faced unique challenges but has transformed them into a driving force for advocacy and helping others. Their passion lies in exploring different cultures and communities, embracing the arts, nurturing the mind-body-soul connection, and fostering human connections through culture.
Having graduated from Westminster College with a degree in Psychology, Miel specialized their studies in the intersection of queer and neurodivergent brains. In addition to their academic achievements, Miel has successfully managed various projects. They have a vibrant queer-centered visual art practice, where they express themselves and promote inclusivity. Miel also embarked on a career in Holistic Nutrition, guiding and supporting individuals in healing their relationship with food and their bodies.
Miel's diverse background and experiences have shaped their unwavering commitment to advocacy, personal growth, and building meaningful human connections. They firmly believe in the power of community and the importance of fostering bridges between different cultures and identities. This commitment is further exemplified through their role as the Business Assist Lead at the Utah LGBTQ Chamber, where they provide valuable support to queer and BIPOC entrepreneurs, while evaluating the intersectional dynamics that can influence business success.
With their exceptional skills in community organization and event planning, Miel continuously strives to create inclusive and welcoming spaces, enabling people from all backgrounds to gather, celebrate, and support one another. Their dedication to fostering a sense of unity and belonging is evident in every endeavour they undertake.
Miel habla Español!