Welcome to the Utah LGBTQ+ Chamber of Commerce
"The Utah LGBTQ+ Chamber of Commerce is open to corporations of all sizes, sole proprietors and independent agents regardless of sexual orientation, gender identity, or gender expression. This is a great place to meet other professionals, make business contacts, promote your business and work for the enhancement of Utah's LGBTQ+ community."
The National LGBT Chamber of Commerce (NGLCC), the business voice of the LGBT community and certifying body for LGBTQ+-owned businesses nationwide, in collaboration with an NGLCC Founding Corporate Partner, Wells Fargo, has chosen The Utah LGBTQ+ Chamber of Commerce to be in its first-ever cohort of affiliated chambers producing innovative programming specifically for the transgender and gender expansive (TGX) business communities.  
Missed this workshop?  No worries, please contact Liz Pitts - liz.pitts@utahlgbtqchamber.org for the recording!
Transgender, nonbinary, and gender expansive business owners are invited to attend a workshop on perfecting your business pitch! We'll also explain how you can apply to be LGBTBE Certified for free after attending this workshop.  while we will be focusing on trans and gender expansive business owners, all are welcome to attend.
Our monthly 3rd Thursday breakfasts are not your typical kind of networking....we are talking a really good time, all before most peeps are starting their day. Join us for an opportunity to promote your business and connect with colleagues.  You are bound to find a new friend/client/customer to help grow your business!  breakfast, as you might have guessed, are held the Third Thursday of each month (with the exception of December).  Each breakfast features Chamber member presentations and an opportunity to introduce yourself and your business to a packed room of attendees.
Our October - April breakfasts will be held in-person at The South Salt Lake Community Opportunity Center, 2530 South 500 East, Salt Lake City, UT 84115.
This event is open to Chamber Members & Prospective Members alike.  Please register below so we'll bring enough coffee!
Whether you are new to the Chamber or want to learn more about how to get the most out of your membership, join the Utah LGBTQ+ Chamber of Commerce for some tasty tidbits at our Taste of Success-Best Damn Bi-Monthly Lunch and Learn.
In this session, we'll show you how to:
-        Make your Member Directory listing most engaging and impactful
-        Post jobs to our Job Board
-        Advertise your Events on our Community Calendar
-        Get FREE BOOKKEEPING triage services for your small business
-        Connect with other Chamber Members on social media & in person
-        Take full advantage of all of your member benefits!
This virtual event is open to Chamber members and prospective members alike.  Registration required.
Are you looking for resources to help your small business recover from the economic impacts of the Coronavirus pandemic? Recovery doesn't look the same for everyone and businesses owned by marginalized community members can often be left behind, highlighting inequities that already existed before the economic downturn. The Utah LGBTQ+ Chamber of Commerce is partnering with the Salt Lake County Office of Regional Development to help businesses connect with resources that can aid in recovery. 
Whether you are a chamber member or not, Click Here to schedule your fast, free consultation with a program facilitator today!
Our Grow with Google Small Business Workshop Summer Series is now over, however, you can find a plethora of informative short training videos and expert tips  to grow your skills, careers or businesses at:
Past workshops recordings and slides available upon request - email business.assist@utahlgbtqchamber.org
May 10, 2022 | Get Your Local Business on Google Search and Maps
May 24, 2022 | Make Your Small Business More Accessible
July 12, 2022 | Make Better Business Decisions with Analytics
July 26, 2022 | Use YouTube to Grow Your Business
July 27, 2022 | Navigate a Career Change with Confidence
August 22, 2022 | Sell Online with E-Commerce Tools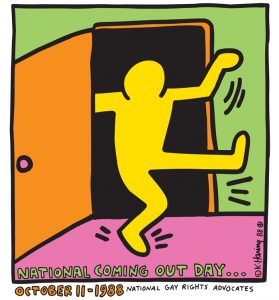 LGBTQ+ Business Mixers - National Coming Out Day - Networking Crawl!
Ok, so you wish you could meet and connect with more queer & allied business owners and community members but morning networking is just not your jam?  Join the Utah LGBTQ+ Chamber of Commerce for our quarterly evening mixers & special networking events held at member businesses.  Grow your network while enjoying nibbles, entertainment & drinks!
Big thanks to The Ken Garff Scholarship Club  and to Trusted Hands Realty, St. George for hosting our September Networking events!  And thanks to all who joined us at Under The Umbrella Bookstore and The SunTrapp on National Coming Out Day!
Next Up:
Hey there brick & mortar Utah LGBTQ+ Chamber Members - Are you interested in hosting an evening mixer in your space?  We're starting to lay plans for our 2023 mixers and would love to to do one at your place of business!  If you're interested, please email boardofdirectors@utahlgbtqchamber.org.  We're looking for mid-week, early evening (5p-8p), space for 30+ minglers.
Check out what happened when Fox 13 News found out we were at Under The Umbrella in October (yeah, it was a holiday, but pretty cool exposure, huh!!)
Workplace Connect Pride ERG & DEI Group
The PRIDE Workplace Connect Program is a roundtable, working group developed exclusively for for-profit corporations, their LGBTQ+ employee resource group (ERG) leads and others who lead their companies' diversity, equity & inclusion initiatives.  The Workplace Connect group meets six times a year to discuss topics of importance to LGBTQ+ employees and business leaders and to participate in community service projects.
Many thanks to the representatives of Adobe, Ameritech College, eBay, Dominion Energy, Salesforce, Huntsman Cancer Institute & Walker Edison for volunteering with Workplace Connect in 2021 in support of Project Rainbow Utah & The VOA Homeless Youth Resource Center!
Up Next!
Friday August 26, 2022 - 12.00p - 1.00p Mountain
The Utah LGBTQ+ Chamber of Commerce will be hosting a two-part meeting:
First, we will take a look at the most fabulous short "Mama Has a Mustache," which is a beautiful and fun film about gender diversity as seen through the eyes of young people.  After the screening, we'll have the opportunity to hear from this award-winning film's director, Sally Rubin.
Second, we'll share and discuss methods and tools you all use to track the success and impact of the DEI work you are doing at your respective companies.
This event will be held virtually via zoom and is open to Chamber members and prospective members alike. Please take a moment to register here and feel free to pass this meeting information to colleagues within your company or others who may be interested!
Please Note:   Currently, the PRIDE Workplace Connect Program is open to Chamber members and prospective members alike.  Beginning in January 2023, Workplace Connect programming will  be restricted to Utah LGBTQ+ Chamber Members.
To join Workplace Connect, please contact Liz Pitts liz.pitts@utahlgbtqchamber.org
Many Thanks to all who made Lead OUT Proud! a fabulously informative and inspirational Summit.  And, save the date for next year's Summit - SEPTEMBER 21, 2023!
Thank You Sponsors!
Project Rainbow Utah, Salt Lake City Mayor's Office and Office of Economic Development, Visit Salt Lake, Ogilvie Law Firm, Parsons Behle & Latimer, Tracey Dean Financial, Dee & Cory Productions, Utah Microloan Fund, Equality Utah, Cuisine Unlimited, Rebirth Health Center, BW Productions, SafeZone Utah & Q Salt Lake!
Thank You South Salt Lake Community Opportunity Center!
Thank You Presenters!
Samantha Taylor, Derek Kitchen, Tracey Dean, Ben Clapp, Doug Burton, Justin Nelson, Amy Mikkelsen, Nick Arteaga, Jess Burns, Kelsey Thompson, Ermiya Fanaeian, Jack Walker, Jacey Thornton & Sue Robbins.
Thank You Exhibitors!
Two Brothas Counseling, Dee & Cory Productions, Goud for Clerk, Equality Utah, Utah Microloan Fund, Salt Lake City Office of Economic Development, Visit Salt Lake, Goldman Sachs 10,000 Small Businesses & Insperity
Thank You Attendees!
All y'all ~ you are why we do what we do!
For those of you who missed the Summit, stay tuned!  We'll be posting videos of the presentations on The Utah LGBTQ+ Chamber of Commerce YouTube Channel in early October.  Actually, head on over to YouTube now to check out last year's Summit presentations and subscribe!
Thanks Y'all for a fabulous celebration of community & abundance -- we'll do it again next year!  Save the Date - MAY 12, 2023!
Thanks to our most gracious host!
Mountain West Hard Cider
Thanks to our Sponsors!  
Project Rainbow Utah, Dee & Cory Productions, Ogden's Own Distillery, Q Salt Lake Magazine, RedRock Brewery & Cuisine Unlimited!
Thanks for all of the yummy nibbles!!  
Sweet Hazel & Co., Flourish Bakery, Kahve Cafe, Hruskas Kolaches, Laziz Kitchen, Cuisine Unlimited, RedRock Brewery, Suck it Up, Buttercup!, Red Lobster Sugarhouse & San Diablo Churros.
Thanks for the fabo entertainment!!! 
Magnolia Steele, Early Successional, Rocky Mountain Photo Booth & DJ Pauly!!
In partnership with local LGBTQ and ally-owned and operated restaurants and providers of spirits, the Utah LGBTQ+ Chamber of Commerce is pleased to present the 2022 Queer Food FEASTival - a springtime celebration of community resilience and abundance. The focus of the Feast will not only be the food, but also the nourishment we provide each other through gathering and breaking bead together -- a taste of Queer Salt Lake! This Friday evening event will feature, culinary creations, craft cocktails, and fabulous entertainment. Join in the fun and help support our local food/beverage suppliers.
Why Should I Join the Chamber?
That answer depends on you, however, we recommend that you join the Utah LGBTQ+ Chamber of Commerce if you are an LGBTQ+ business, organization, ally, or individual in Utah and you would like to meet other like minded business owners, expand and grow your business, and have a good time while doing it! Your Chamber membership will provide you the following opportunities:
exposure with free advertising through our website, social media sites, and statewide Pride events
multiple monthly opportunities to network with other local like minded business people
access to business resources, peer support and mentoring through our member-only social media forums
take advantage of member-to-member discounts - or post your own for extended exposure
save on recruitment costs and find more qualified candidates by posting your job opportunities on our free job board
expand your knowledge by attending our educational events
demonstrate your support of LGBTQ+ community members as a judgement free business and participate in opportunities to give back
meet your local government officials
Member of the National LGBT (NGLCC) Chamber of Commerce through
If your business meets eligibility requirements, your membership with the Utah LGBTQ+ Chamber provides waived LGBTBE certification application and renewal fees.